Welcome to Cranborne Audio.
Our Goal
The goal of Cranborne Audio and the team's vision is to make high-end studio recording more accessible to modern engineers and musicians. All of our designs are highly-engineered and are tuned for high-performance analogue and digital applications.
It Starts with an Idea
The 21st century studio can be anywhere - a bedroom, a basement, a warehouse... wherever you get an inspired idea. Thanks to computers, DAWs and plugins available today, the digital medium is totally accessable. Unfortunately, the hardware needed to record your tracks can often limit the results you can achieve.
We're here to help musicians make magic and express themselves, and in some way, become part of our Cranborne Audio family.
Sean Karpowicz Cranborne Audio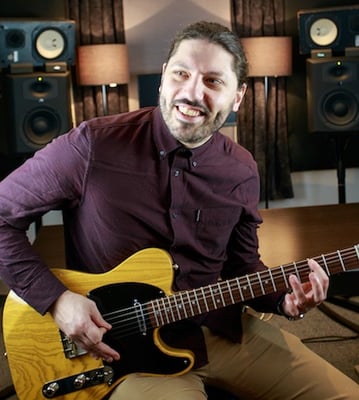 We're Here For You
Cranborne Audio products are tuned for high-performance analogue and digital applications. Our discrete analogue mic preamps and summing busses give your sound more dynamics, more headroom, and less noise. High-quality A/D-D/A conversion and digital clocking allows for better accuracy, more dynamics, and less jitter.
Sounds British
These new products are designed, engineered, and manufactured in the UK by a product design team that's responsible for numerous award-winning products from top pro audio brands. At Cranborne Audio, we will design and produce labours of love that demonstrate our demand for excellence by distilling what matters and putting our soul into these tools.
All of our designs are highly cost-engineered and optimised. We have considered every component and function to find a better way of achieving a desired result while holding down costs.
Edward Holmes Cranborne Audio